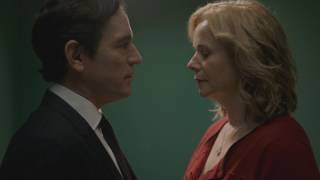 All the episodes from the British television drama adapted from Louise Doughty's novel. Emily Watson stars as Yvonne Carmichael, a married woman living a quiet life with her husband and two children. Her world is turned upside down however, when a chance meeting with alluring stranger Mark Costley (Ben Chaplin) leads to a passionate affair. Despite her best attempts to keep her home life and career separate from her affair, Yvonne begins to lose control as a series of bad decisions soon leave her facing a court trial. The cast also includes Kezia Burrows, Mark Bonnar and Rhashan Stone. On Digital Services from January 23rd & Complete series box sets on DVD & Blu-ray from February 20th
Video views : 40,637
Video likes : 47
Video dislikes : 8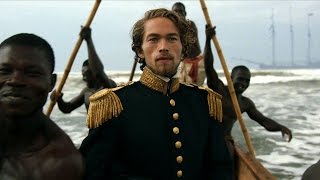 In 1836 the Danish botanist and visionary Wulff travels to Africa on the orders of the king of Denmark, leaving the love of his life behind him. Ahead of him lies an adventure into unknown territory that will change his young life forever. A story of beauty and brutality, inspired by one of the darkest chapters of European colonial history.
Video views : 24,725
Video likes : 27
Video dislikes : 2
Jetzt Fan werden: http://www.facebook.com/BlackSwanDerFilm Alle Infos zum Film: http://www.blackswan-derfilm.de/ "Ein anmutiger Albtraum! Schockierend, sinnlich, hypnotisch" -- TV Digital Für die ehrgeizige Ballerina Nina (Oscar®-Preisträgerin Natalie Portman) wird ein Traum wahr, als sie die Hauptrolle in "Schwanensee" ergattert. Diese Doppelrolle entwickelt sich für sie jedoch zum Albtraum: Während sie die Unschuld des weißen Schwans perfekt verkörpert, stößt sie als verruchter schwarzer Schwan an ihre prüden Grenzen. Angetrieben vom Ballettdirektor Thomas (Vincent Cassel) und bedrängt von ihrer Rivalin Lily (Mila Kunis), entdeckt Nina ihre dunkle Seite, die bald immer mehr Besitz von ihr ergreift und sie an die Grenze zwischen Wahn und Wirklichkeit bringt. "Kultverdächtig" - Vogue Darren Aronofskys ("The Wrestler") für 5 Oscars® nominierter vielschichtiger Paranoia-Thriller ist mit Wynona Ryder und Barbara Hershey bis in die Nebenrollen top-besetzt. Natalie Portman erhielt für ihre Leistung den Oscar® als beste Hauptdarstellerin.
Video views : 24,548
Video likes : 23
Video dislikes : 4